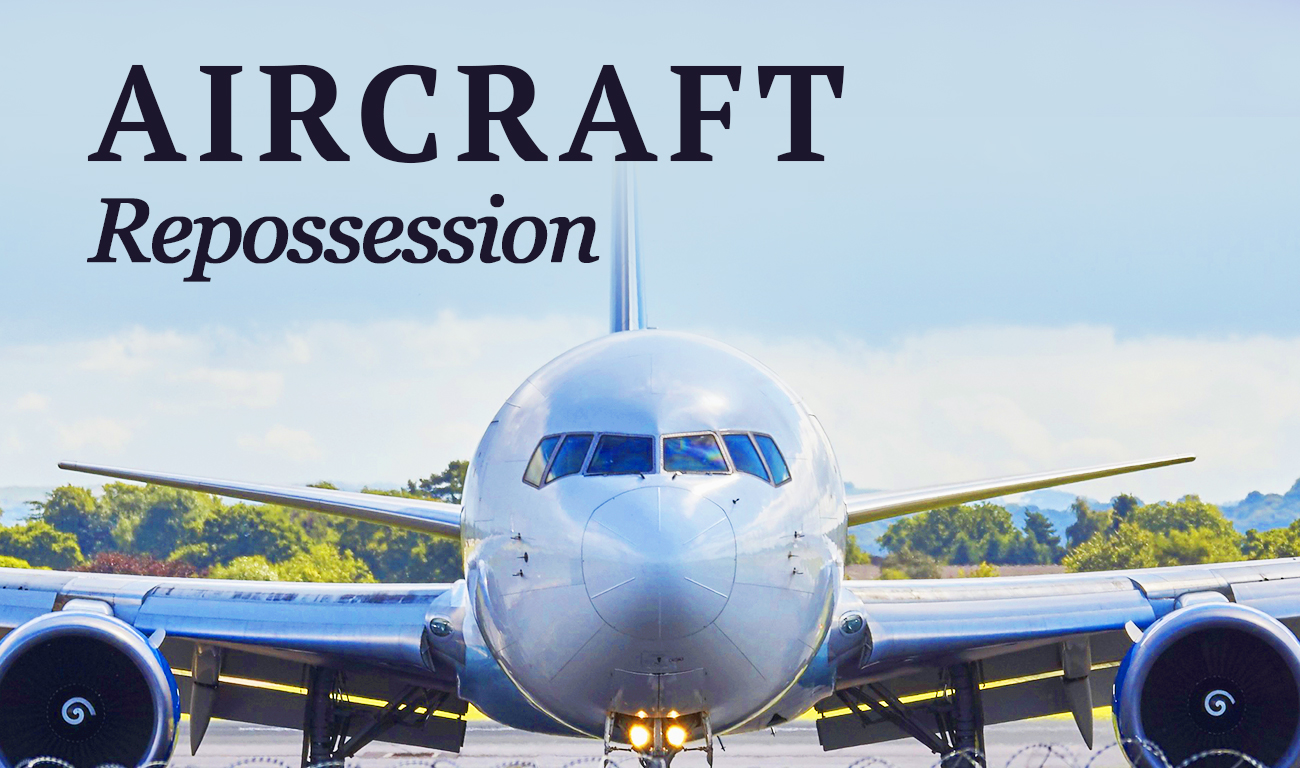 Aircraft repossession – in case of Lessee's default
Date : May 5th, 2016.
The Lessor, when entering into a lease transaction should know ahead where he stands and what are his rights in case of Lessee's default in order to take repossession of the Aircraft.
From the Lessor's perspective, his aim is to have his aircraft back in a well maintained condition with reserves and rent intact to the date of termination. Lessor's rights to repossession typically arise under the lease agreement, in case of termination due to occurrence of an event of default, as a termination legal right of the Lessor. An event of default could be the insolvency of the Lessee, breach of warranty; failure to make the payment of the rent/maintenance reserves when due, non-compliance with regulatory matters, maintenance of the aircraft etc. The lease agreement will set out the rights of the parties and determine whether the repossession is possible without involvement of a court or whether a party seeking repossession will need to do so through the courts.
The repossession of the aircraft without Court intervention is permitted in many jurisdictions but must be set out expressly in the lease agreement. The events of default stated under the lease will entitle the Lessor to serve a notice of termination to the Lessee and call for repossession of the aircraft based on a Deregistration Irrevocable Power of Attorney in an agreed redelivery condition.
It could be a challenge to take repossession on the Aircraft should the Lessee disputes or challenges the default. Therefore, the repossession of the aircraft will require the determination of the courts. Also a Court injunction may be required where there the aircraft may be at risk and the Lessor request the Court intervention to protect its asset. Thus would be recommended that a local law firm (where the lessee has its main office) would be involved to draft the legal action and represent the Lessor before the courts).
Another challenge in repossession of the aircraft could be contractual, statutory or possessory liens over the aircraft. A lien may arise in respect of the aircraft and in many cases such as fuel suppliers, en-route air navigation charges, repair works, taxes etc. can delay the repossession process until it is lifted.
One more thing to consider when deciding leasing the Aircraft is there Cape Town Convention 2001 and its Aircraft Protocol 2003 applicable to the transaction or not. The Cape Town Convention establishes international rules for the creation, enforcement, registration and priority of security interests in aircraft and engines, known as "international interests". The Convention sets out basic default remedies available for holders of an international interest. The default remedies are optional and Contracting States may declare which remedies will apply in its jurisdiction. In each case therefore, enquiries should be made as to the effect of registration in the context of the applicable Contracting State.